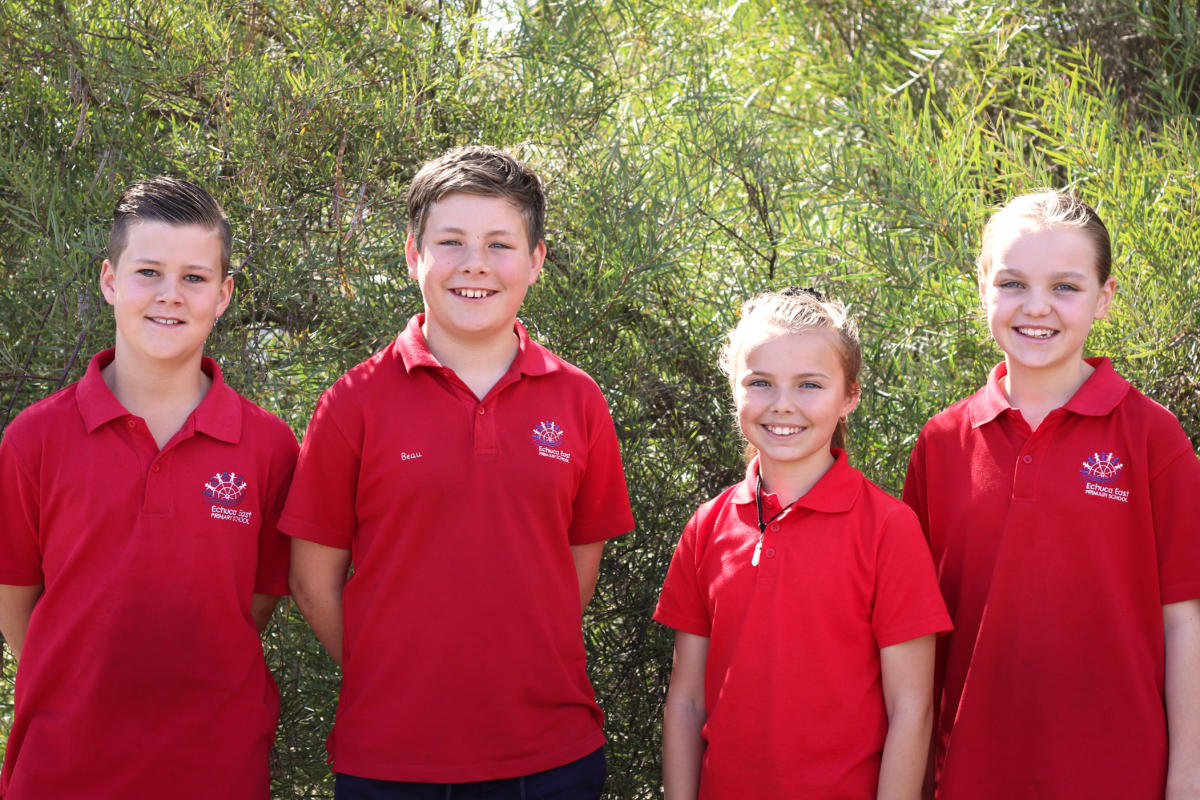 Echuca East Primary School
IMPORTANT INFORMATION
Term 3 – Arrival & Dismissal
Please note there are currently significant delays for students travelling by bus to NSW.
ARRIVAL TIMES
8:30AM  Earliest arrival at school
8:45AM  School begins
DISMISSAL TIMES
3:00PM  Students who ride, walk or scoot to school
Students who reside in NSW
3:00PM  After School Care students to meet at the Canteen
3:05PM  Surnames beginning with A-G            Exit via Art Centre Gate – Sutton St
3:10PM  Surnames beginning with H-N            Exit via the back of the oval
3:15PM  Surnames beginning with O-Z             Exit via the Eyre St gate
3:15PM  Bus travellers
Watch our video Return to School Q & A 
If the office is unattanded, please email 
echuca.east.ps@education.vic.gov.au
or phone 03 5482 2588 to leave a voice message.  We will attend to your query as soon as possible.
Values
Practice Respect
Act Responsibly
Learn Resilience