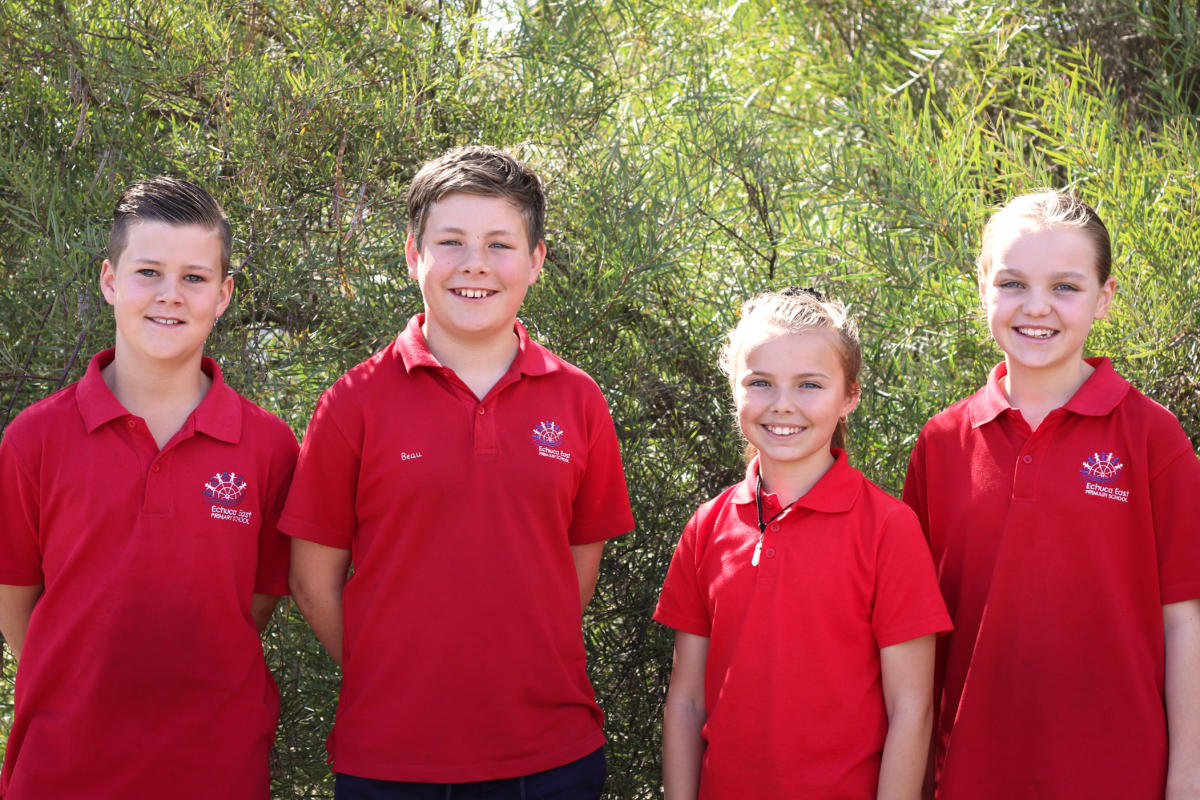 Echuca East Primary School
IMPORTANT INFORMATION
In line with the easing of COVID-19 restrictions in Regional Victoria, Minister for Education James Merlino yesterday announced that primary schools could commence a staggered return to onsite learning earlier than expected.
 Echuca East Primary School students from grades Prep to 6 will commence Term 4 on TUESDAY 6th OCTOBER.  No students will attend on Monday 5th.  This also means there will be no remote learning pack collections this week.
ARRIVAL

All students will have hands sanitised and temperatures checked as they arrive.
 Prep     Enter via Prep playground in Sutton Street
Gr 1-2   Enter through front door
Gr 3-4   Directly to classroom via either Sutton St or Barry St gates
Gr 5-6   Through Level 4 outdoor learning area on Eyre Street
DISMISSAL
All students will be dismissed at 3.15 via three exits :
After School Care – meet at canteen
Country Bus Travellers – Arts Centre gate
Town Bus Travellers – Eyre St gate
Surnames A-G – Arts Centre gate on Sutton St
Surnames H-N – back of the oval
Surnames O-Z – front gate Eyre St
We hope all our families enjoy the school holidays (and hopefully some sunshine) and we look forward to welcoming all our Easties back for a more 'COVID normal' Term 4.
Thank you for all your efforts and understanding during these crazy times.
Face Coverings
Primary students
Students who attend primary school will NOT be required to wear a face covering. Students who are aged 12 or over by Year 6 will NOT be required to wear face coverings. The Victorian Chief Health Officer has advised that it is not practical to require some primary school students to wear face coverings while others are not required to.
Teachers and education support staff
Teachers and education support staff will not be required to wear face coverings while teaching, but those who wish to do so, can. Teachers should wear face coverings in other areas of the school when not teaching (for example, in the staffroom, on yard duty and when providing first aid or taking temperatures), and when travelling to and from school.
Parents and carers
Consistent with all those 12 and over, parents/carers will be required to wear face coverings whenever they leave the house, including for school drop off and pick up. If they are travelling in a car alone, or only with members of their household, they do not need to wear a mask.
If the office is unattanded, please email 
echuca.east.ps@education.vic.gov.au
or phone 03 5482 2588 to leave a voice message.  We will attend to your query as soon as possible.
Values
Practice Respect
Act Responsibly
Learn Resilience